It's not often we find David Hood, our in-house Architect in one spot long enough to capture him at work, Master Planning a large scale Industrial Estate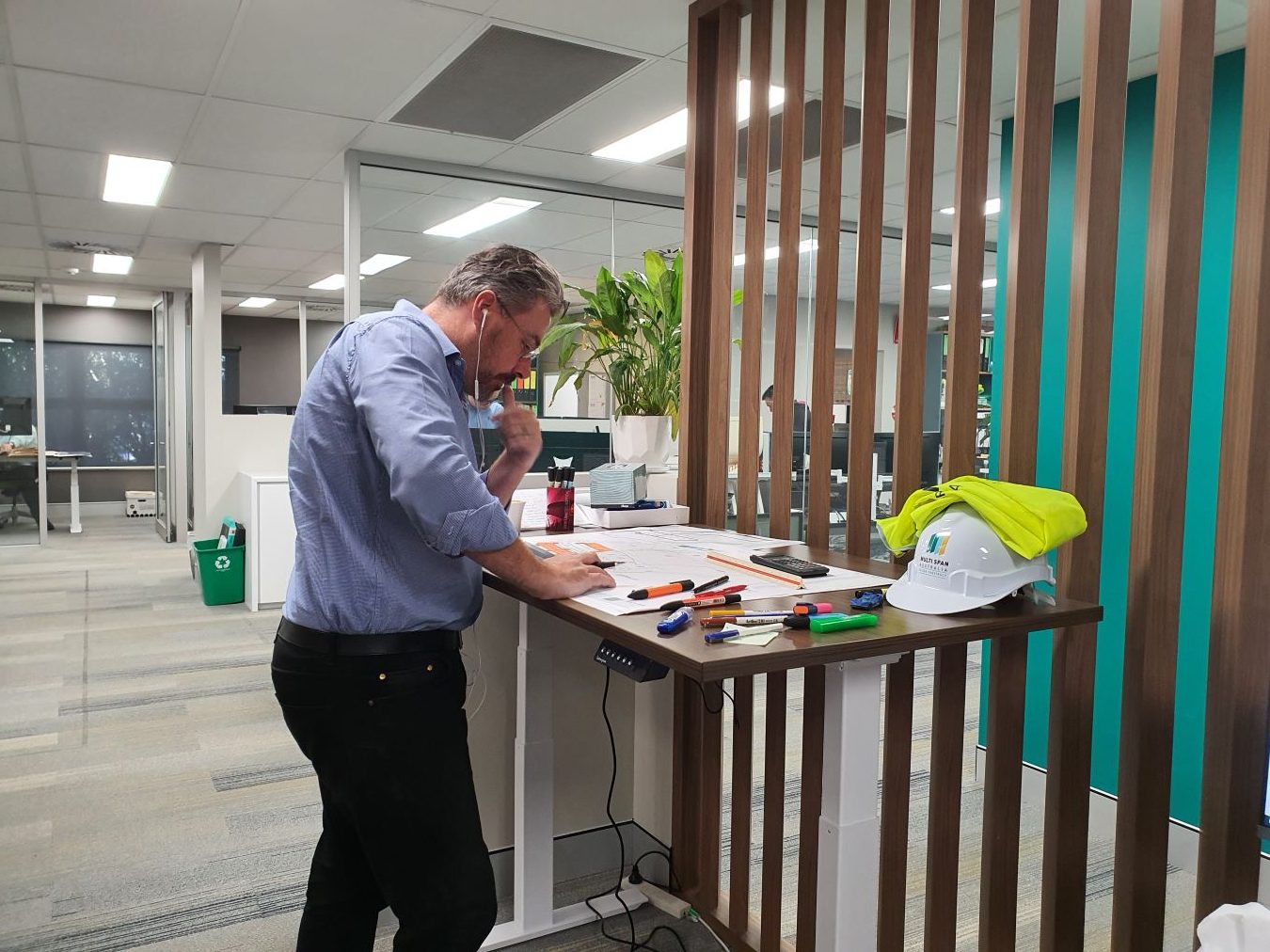 The Architect in his Natural Habitat
June 11, 2021
It's not often we find David Hood, our in-house Architect in one spot long enough to capture him at work; Master Planning a large scale Industrial Estate. He's the head of an eleven strong design team and is extremely client centric.
From the initial inception of a project, he will define and transform the brief into a functional concept, navigate the design through a complex world of planning approvals and building regulations, leading the design team to construction and project completion. Always seeking the best possible resolution for the clients' asset and building performance.
Clients often come to David with ideas that have been rejected by others, but with his vast experience and approach to problem solving through design, he seems to find a way to make it happen.
Having a registered Architect in-house is of great value to our clients development process. And of great benefit (sometimes the devil's advocate) for the construction teams.
It's not often we find David Hood, our in-house Architect in one spot long enough to capture him at work, Master Planning a large scale Industrial Estate